Galapagos at a Glance: Southern Islands (Grand Daphne)
Booking Dates
06/21/2023 through 12/07/2024
Travel Dates
06/21/2023 through 12/10/2024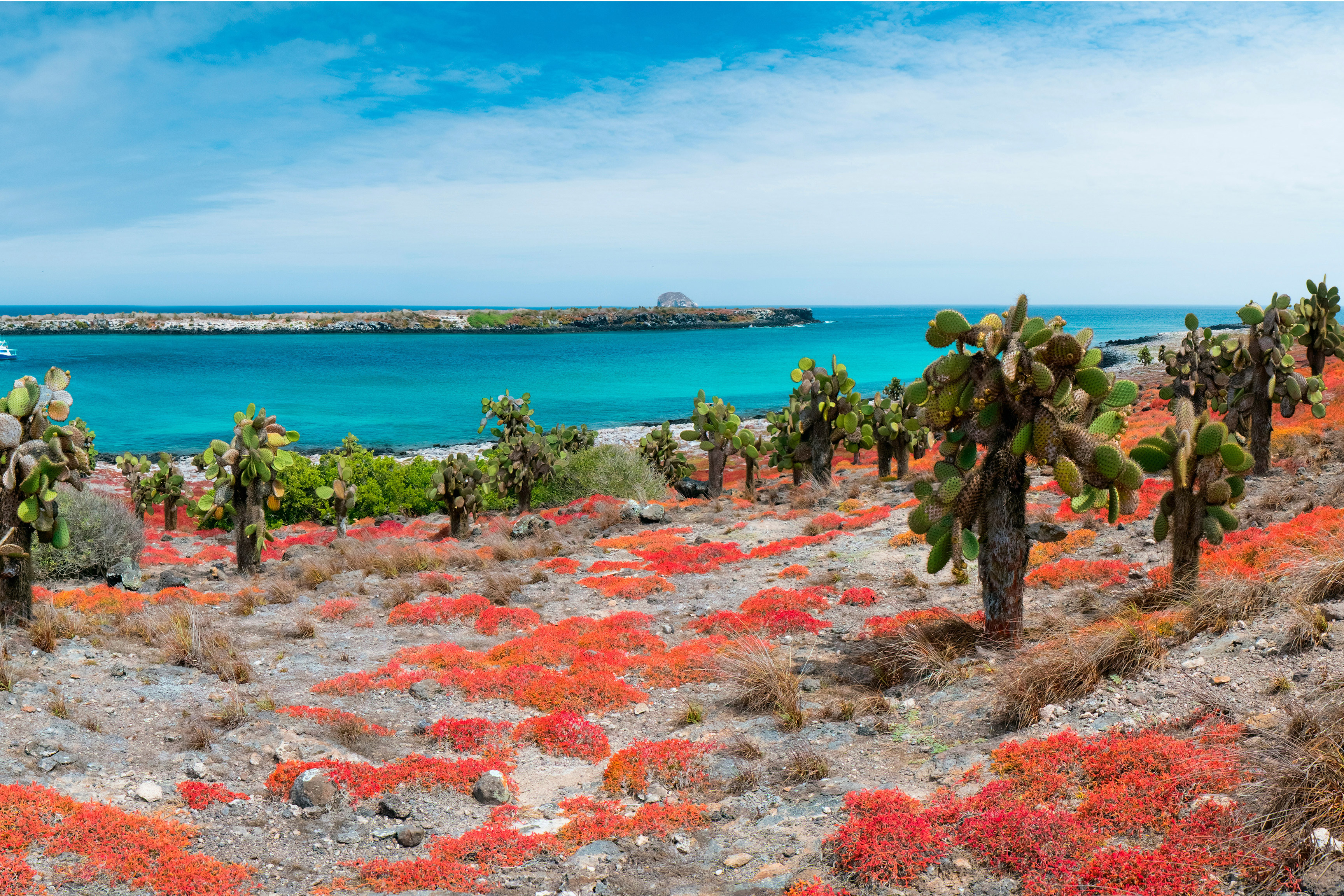 Galapagos at a Glance: Southern Islands (Grand Daphne)

Welcome to the Galapagos Islands, guaranteed to fill even the most well-travelled adventurers with a sense of awe and wonder. Be enchanted by pink flamingos in the lagoons of Isla Floreana, sunbathe with sea lions along Gardner Beach, hike along the spectacular green shoreline of Punta Cormorant and snorkel, well, everywhere. This active 6-day tour is a short and sweet introduction to the famed archipelago, the perfect addition to any South American adventure.

Activities
Isla Santa Cruz – Highlands Visit (1.5 hours) – Dry Landing
Isla Floreana – Post Office Bay – Walk (1.5 hours) – Wet Landing
Isla Floreana – Post Office Bay snorkelling (45 mins)
Isla Floreana – Punta Cormorant walk (1.5 hours) – Wet Landing
Isla Floreana – Devil's Crown snorkelling (1 hour)
Isla Espanola – Punta Suarez – Walk (3 hours) – Dry Landing
Isla Espanola – Bahia Gardener – Snorkel (1 hour)
Isla Espanola – Bahia Gardener – Walk (1 hours) – Wet Landing
Isla San Cristobal – Cerro Brujo – snorkel or beach walk (1 hour)
Isla San Cristobal – Kicker Rock – Boat ride
Highlights
Pink flamingos, red-throated frigates and blue-footed boobies will have you craning your neck, snapping photos and contemplating a career in ornithology.
Snorkel through the underwater wonderland of Devil's Crown, the formerly volcanic crater that is now home to turtles, rays and sharks.
Have an up-close encounter with the lumbering gentle giant that is the Galapagos tortoise, both captive and in the wild.
This 6-day tour is a short and sweet introduction to the famed archipelago, the perfect addition to any South American adventure.
An itinerary that strikes the perfect balance between active adventure on land and relaxing evening on Le Grande Daphne, our brand-new motor yacht.
| Day | Description | View All |
| --- | --- | --- |
| Day 1 | Quito | Details |
| Day 2 | Isla Baltra/Santa Cruz Highlands | Details |
| Day 3 | Isla Floreana | Details |
| Day 4 | Isla Espanola | Details |
| Day 5 | Isla San Cristobal | Details |
| Day 6 | Quito | Details |